Kata 13 (Layouts for Sketchnotes)
Kata 13: Layouts for Sketchnotes
Used in Week 5
Preparation:
Look at the cheatsheet and think about which layout is best suited for which context or topic.
Which of these layouts are you already using?
Which layout have you always wanted to use?
Practice your containers!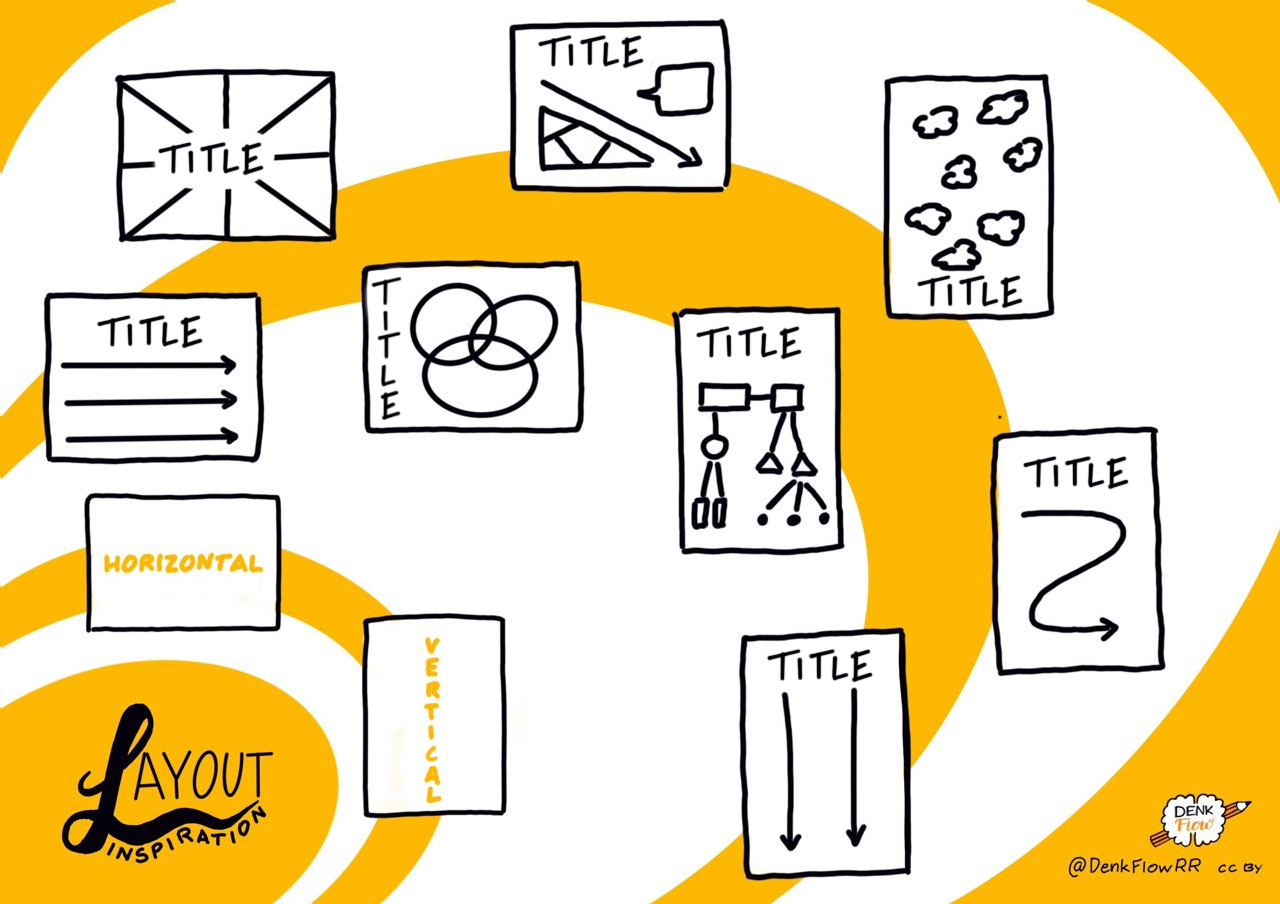 Objective:
To become familiar with layout alternatives.
To know which layout alternatives are good for what.
Comments